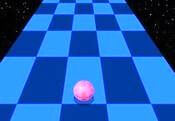 Speedy Ball FREE GAME · PLAY ONLINE
In this challenge users will need to control an item. You will move it from side to side to overcome all the obstacles in your path. You will have to dodge and jump over them. As you progress through the levels, you will be able to collect enough coins and improve your abilities.
The process is simple, but requires maximum care and speed. You will become so engrossed in this game that you will forget about everything else. Bright graphics and musical accompaniment will add great confidence and motivation!