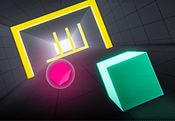 SpeedBox Game FREE GAME · PLAY ONLINE
This game is very difficult, despite the simple and clear rules. You will be under constant stress here, but it will be worth it. With each level, events around you will develop faster and more interesting. Locations will become brighter and more beautiful.
You will need to use all your dexterity and attentiveness. An obstacle can appear at any second. You also need to collect prizes to make the route easier. Keep your eyes open and victory will definitely be yours! Check how dexterous you are!