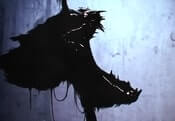 Poppy Playtime 3 Deep Sleep FREE GAME · PLAY ONLINE
In the third part of the game, players will continue the creepy journey. This is a plant that stopped its work a couple of years ago due to strange circumstances. You have to go there again to find out the truth about that situation.
The atmosphere is very frightening and it seems that soon you will be attacked. These expectations are not in vain, because monsters live on the territory. This one is more cruel, because he can release dangerous gasses. They can make a guest fall asleep, so wear your mask on time!