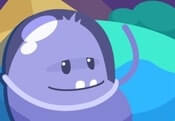 Dumb Ways To Die 3 FREE GAME · PLAY ONLINE
It's a hilariously funny game that challenges players to help cute characters. You need to make sure that they avoid many dangerous situations. As you progress through the tasks, you will need to use your quick reflexes.
This will help you overcome obstacles such as electrified floors, rolling boulders and raging fires! There will also be dozens of different problems that the heroes have to deal with. New missions will be constantly added here, so no one will have time to get bored! Unlock new characters!