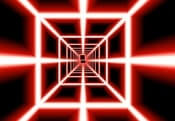 Death Run 3D FREE GAME · PLAY ONLINE
This challenge is for all extreme lovers. There will only be adrenaline in your blood, so get ready! In Death Run 3D, players will enter an enclosed space. There are a huge number of blocks that rotate here. You need to go to the end and not fall into this trap.
In addition to the fact that the participant needs to be attentive, he also needs to focus on several things at once. This task is not for the faint of heart, so think carefully before you start. Be smart and avoid traps! React quickly and take first place!