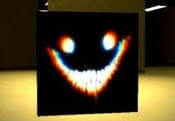 Nextbot Online FREE GAME · PLAY ONLINE
Welcome to the maze! In this game, players will be able to visit creepy territory where there are a huge number of rooms. The main task is to stay here as long as possible and try to survive. On the way there will be many different obstacles and you need to be very careful to cope with them.
In addition, around every corner there can be a monster that is hunting. They are quite famous and therefore you may know them from previous challenges. Don't forget to collect weapons which are scattered in different places!