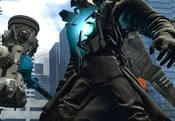 Titan Cameraman FREE GAME · PLAY ONLINE
In this game you can feel like a photographer. You have a responsible task and you must do it! Grab your camera and point it in the right direction! Players need to choose the exact angle to capture the moment.
Point the equipment and take a photo that will complete the mission. There are more than a hundred levels with different tasks, so you definitely won't get bored. Unleash your potential and get bonuses! With their help, you can get enhancements for your pictures! Find out how well your creativity is!