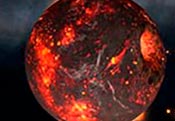 Solar Smash Waterworld FREE GAME · PLAY ONLINE
In this game, players will continue to feel great power over this world. Here fans can do whatever comes to their mind! Implement the most insidious ideas and get rid of all negative emotions! In front of you is a planet on which you can conduct experiments.
The menu contains different weapons that will help in destruction. Use lasers, natural disasters and more to achieve the results you want! What about creating a flood? Today participants will be able to do this, so get started!