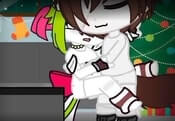 Gacha Heat FREE GAME · PLAY ONLINE
Hundreds of thousands of people have already joined Gacha Heat! And we invite you! Why should you try? Colorful and unusual characters, endless possibilities for turning your fantasies into reality. Build relationships, win battles, make friends and just be yourself.
Change your look every time you feel like doing it. New haircuts or hair colors are now available by click. Start with creating a character and live the best life ever. So make the right choice and become a part of this big community.