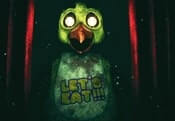 FNAF Killer Night FREE GAME · PLAY ONLINE
This is a new version of the game with horror elements. There are references to the original part, but also other additions. Everything is done in an unusual style and will be a little unusual! Players will have to be more than just a security guard in a huge building.
Now they have to look for traps and monsters on their own. As soon as you notice any of these, then instantly tap the screen. Be very careful not to miss anything! Here the participants will need quick reaction and dexterity of fingers!