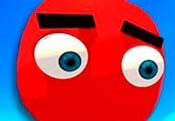 Topple Tactics FREE GAME · PLAY ONLINE
This game will have a cool and exciting fight. The main goal of a big player is to place obstacles. No one should get to you, so put up barriers! They can be of different sizes, shapes and power. The task of other short users is to break through the defenses.
Try your best to attack the huge enemy! Constantly improve your character to resist insidious traps! There are five unique maps for participants to try their hand at! Be dexterous and thoughtful to cope with missions! Try on both roles!