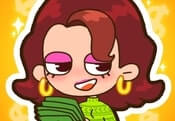 Rent Please! FREE GAME · PLAY ONLINE
In this game, you will have dozens of houses, the keys to which you can give to others. For this you will make a profit and buy even more apartments. New residents will move into the mansions and live there until the contract ends.
Players will feel like real businessmen! In addition, each of the characters has their own story. You will become not only a witness, but also take part in them. Help families build relationships, friends don't quarrel, and much more! You have a huge responsibility!