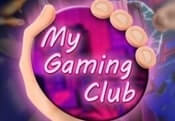 My Gaming Club FREE GAME · PLAY ONLINE
In My Gaming Club, the player will have to build his own business from scratch. People are interested in computers and will come to you for it. You have to buy new technology to satisfy their desires. Get profit and develop the building to get more success.
Also, the main character has needs. Make sure that he is not hungry, washed and happy. Everything here is like in real life, so it will not be boring. Do everything to grow your authority, and the results will please you! Immerse yourself in this atmosphere!