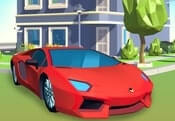 Idle Office Tycoon FREE GAME · PLAY ONLINE
In this game, players will be able to become managers in a huge building. But in the beginning there will be only a few rooms. You have to constantly improve it to get more profit. You have to put all the territories in order. You can then rent it out to buyers.
Don't forget to make repairs if something breaks! Keep track of your finances in a special application to get success. This will be exciting where you have to come up with a plan of action for the future. Your business depends on every decision you make!