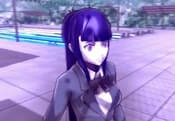 Yamanes Love Life FREE GAME · PLAY ONLINE
What is love? In this game you will find out what you are capable of for this! Use all your intelligence and charisma to complete tasks and finally escape from college. There is no chance you feel boredom or disappointment.
Switch between two modes, choose what suits your mood. Do not forget that quests cannot be completed only thanks to the charm of your dear friend. You will have to make an effort, but the general atmosphere is conducive to solving problems. Good luck and don't give up!