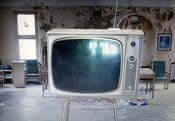 White Enamel FREE GAME · PLAY ONLINE
White Enamel is a fascinating process that will intrigue everyone. Here players will have to visit a mansion that has not been seen by people for a long time. This used to be a shelter, but now terrible legends are told about it.
They say that once you cross the threshold, there is no turning back. Do you want to check this? This challenge consists of seven completely different parts. Only the brave and assertive can overcome them all. Come in and try not to show this territory that you are afraid of it!