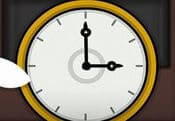 Underground Blossom FREE GAME · PLAY ONLINE
The main character is a woman who is trapped in her own life. In order to figure this out, players will visit the metro. Each station is associated with a certain stage of its past. Fans must be very careful to collect the required number of fragments and evidence.
In Underground Blossom you will visit seven stations with a unique atmosphere. These puzzles are fun and interesting, so pay attention to everyone! Get ready for unexpected moments! Nobody knows what you might stumble upon here!