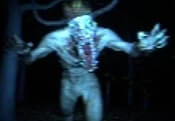 The Lancaster Leak FREE GAME · PLAY ONLINE
The most common place where people go missing is in parks. The public turns a blind eye to this, and the police do not want to investigate. But one day, an FBI trainee uploads some materials to a social network. The video shows creepy footage that makes everyone doubt.
Players in the game will have to study this matter perfectly. Will you be able to find out the whole truth about such creepy events? There is a creepy atmosphere here that will make you worry and make only the right decisions.