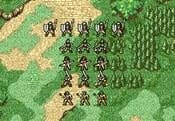 SPONSOR: Lords of Nysera FREE GAME · PLAY ONLINE
Exciting fights await new heroes! Choose them and check out the cool abilities! In SPONSOR: Lords of Nysera, players will go to the battlefield and see their opponents. Users must take turns taking steps and then wait for them from the competing team.
There is no cheating here, so show your true skills! All the characters have a past that you can hear stories about. Develop the plot by building romantic or hostile lines! This process requires concentration to become an invincible warrior!