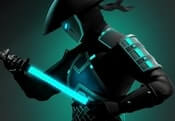 Shadow Fight 3 FREE GAME · PLAY ONLINE
The game process will begin with the fact that players must create a unique character. A responsible task awaits him and therefore he must be prepared. Put on armor and choose a powerful weapon! After that, he will go to the world where he will have to fight with opponents.
It can execute multiple commands, so come up with some great combinations. Each of the enemies has its own abilities and fighting style. They will constantly attack, especially at the most unexpected moment! Be always on the alert to win!