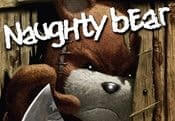 Naughty Bear FREE GAME · PLAY ONLINE
Players will travel to an island where one of the residents has a birthday. He didn't invite the main character, which made him upset. No, the character has become very angry and is ready to take revenge! You will take control of him and go into the territory with a machete!
In Naughty Bear, fans will explore the location and be very attentive. You can't lose sight of even one of the enemies. They all deserve to die, so do it! Everyone of them has a gun, so you should be wary too. Bring your friends for even more fun!