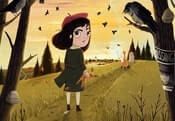 Little Misfortune FREE GAME · PLAY ONLINE
This story is about a small child who has a difficult fate. He decided to make a surprise for his mother and went to the forest. Along the way, he will have many events that you can influence. Almost everything depends on the players, so be careful.
In Little Misfortune you will be able to visit different locations with unique stories. In addition, you will meet a monster who has big plans! Interact with other characters and even fall in love! There will be situations that can please you or confuse you.