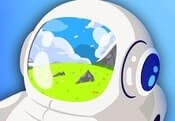 Infinity Zoom Art FREE GAME · PLAY ONLINE
This is a very cool game that will suck you in like a black hole. Players will be able to take in dozens of exciting levels. At the same time, they are updated every day and will not make you bored! Interesting locations will make everyone stare.
Examine the image better, and then click "enlarge". After that, another universe will open before you. Explore cool new images and be amazed! It's very funny to do something that evokes such emotions. Bright graphics, simple rules and a huge amount of fun!