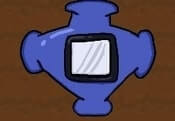 Go Deep FREE GAME · PLAY ONLINE
Dive into an excellent underwater trip! Today fans will visit the open spaces of the ocean and learn about the mesmerizing universe. It is filled with beautiful landscapes and other cool stuff! Here you can find hidden treasures, ruins and enigmatic sea creatures.
Enjoy this process as you travel through complex underwater caves! Upgrade your diving equipment for even more information! Go Deep will make you experience the most incredible emotions, so get started soon! Can you handle it?