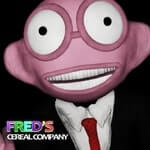 Fred's Cereal Company FREE GAME · PLAY ONLINE
The adventures that await you in this place are unique. You will find yourself locked in a whirlpool of logical events after an attempted dismissal. Your boss, dissatisfied with your decision, decides to teach you a lesson.
From a first-person perspective, the game immerses you in horror harassment. And if you fail to solve all the puzzles, you will forever remain employed at this enterprise. Move around the building, communicate with colleagues and build an escape plan in your head.