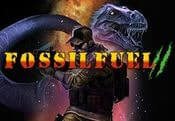 Fossilfuel 2 FREE GAME · PLAY ONLINE
The protagonist of the game is an explorer who went to Alaska. This base has been flooded for a long time and dinosaurs live here. Will you be able to visit every corner and survive? Players will control a guy with a gun and fight off enemy attacks.
Re-visit places where you didn't find something useful the first time. Remove obstacles and drain water to create a safe zone! Fans will also be able to upgrade pistols and other things to stay here longer. Puzzles will make you nervous, but they will save you!