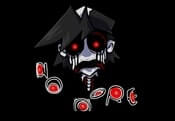 FNF Hypno's Lullaby V2 FREE GAME · PLAY ONLINE
The boyfriend and his girlfriend are in an awkward situation again. They are already accustomed to evil opponents and even insidious ones. But this time, things got out of hand! In FNF Hypno's Lullaby V2 you have to fight against a dangerous character again.
He has a strange ring on his hand that can make you do spontaneous things. Try not to look at the fingers of the enemy, so as not to fall into his trap. Sing a song and don't get lost! The more points you score, the more chances you have to win!