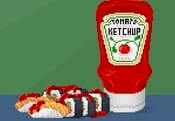 Dude, Stop FREE GAME · PLAY ONLINE
In Dude, Stop, you will find yourself in a humorous and quirky puzzle adventure like no other. You have to break the rules and think outside the box, facing many absurd and non-standard problems. Your goal is not to solve them correctly, but to find the funniest one.
Each level provides a new opportunity to become a rebel and test the boundaries of what is acceptable. Embrace your inner mischief and unleash your creativity in this charmingly unique process! We promise every fan will smile at least once!