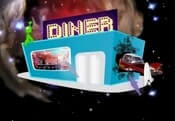 Dolphin Olympics 4 FREE GAME · PLAY ONLINE
It's time to visit the Dolphinarium again! Dolphin Olympics 4 is a new part where players can enjoy even more! You will still control a cute whale-like creature and delight the audience. Do tricks for which you will receive points!
With this, you have an amazing chance to improve skills and much more. Jump up to the sky and fly between the rings to earn applause! Sometimes it may seem that the laws of space are beyond your control! What new things can you learn in this performance to become a master?